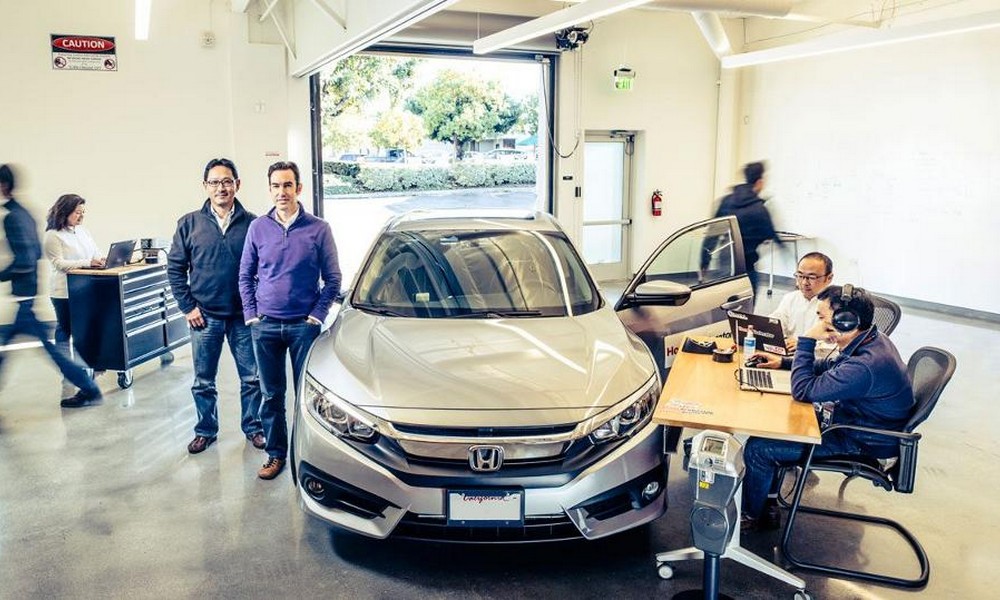 If you haven't heard of Honda Innovations before, the team at MotorWorld | MileOne Autogroup is confident you'll be hearing more about it in the future. Why? Because Honda Innovations is the automaker's new global hub for technical partnerships as well as (you guessed it) innovations.
More specifically, the California-based unit—formerly the automaker's Silicon Valley Lab—will now be focusing on a wide range of cutting-edge technological advancements, including human machine interface technology, robotics and personal mobility, and connected vehicles/Internet of Things services, spreading the Lab's abilities across Honda's global operations.
Exciting technological developments
The team at MotorWorld | MileOne Autogroup is very excited about this transformation, as is Honda Innovations CEO Nick Sugimoto (pictured above on the left). In an interview with Forbes, he explained:
We'll be the Honda hub globally for open innovation, with much more speed and a little bit more scale. [...] We're adding an open innovation angle as a new methodology for all R&D centers to tap into and use to accelerate their process. [...] We're pretty broad in scouting new technology, new innovations from the venture community, not just automobile technology but all aspects of Honda. We're serving all of them.
New partnerships mean better user experiences for all
It's thanks to Sugimoto and his team that Honda was among the first in the industry to incorporate Apple's CarPlay™ and Google's Android Auto™ in its vehicles, and we have no doubt he'll be able to deliver similar results thanks to Honda Innovations' new relationships.
Just recently, for example, Honda has partnered with startups VocalZoom and LEIA 3D to enhance the user experience when it comes to voice-recognition systems and visual displays through its Honda Xcelerator tech incubator group. In addition, the Lab is working with app-makers to develop new features for Honda and Acura models. Honda Innovations will also be coordinating discussions with Alphabet Inc.'s Waymo to integrate its self-driving capabilities into Honda vehicles.
Who knows what the future will hold?
---
Although most of these features aren't available on current models, we're very excited about what these tech partnerships mean for the Honda lineup in the future. To learn more about the technologically advanced features Honda has to offer you in the present (or to take one for a test drive), don't hesitate to call, contact us online, or visit us at 150 MotorWorld Drive, Wilkes-Barre, PA 18702 today.
Image Credit: Honda